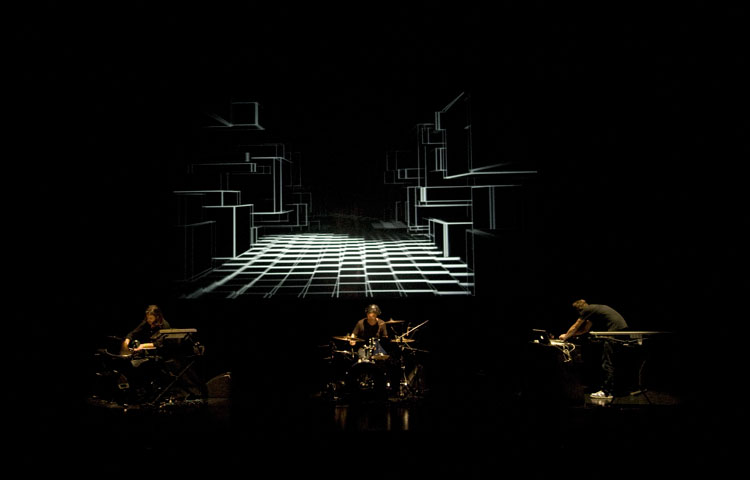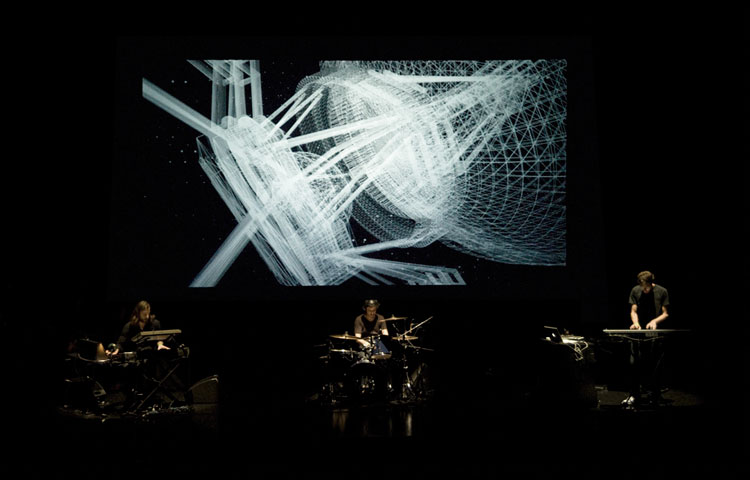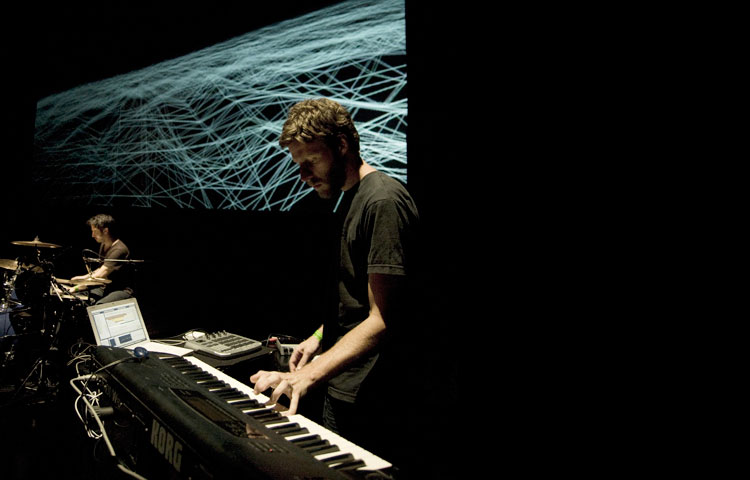 DESCRIPTION:
A 3 Dimensional journey into wireframe landscapes,
on an epic vintage synthesizers soundtrack.

The french electronic music duo has teamed up with the visual label
to explore sonic and visual geometrical patterns in stereo-audio and stereo-vision.
Based on the same technology as Imax 3D cinemas, AntiVJ's visuals
are exploring the 3rd dimension, inspired by the band's graphical universe,
wove thin white lines into mountains skeletons and infinite perspectives
leading to void space...
MUSIC
PRINCIPLES OF GEOMETRY
http://www.principlesofgeometry.com/
VISUALS
Live visuals: Joanie Lemercier
Production: Nicolas Boritch

Visuals also produced by Simon Geilfus & Desaxismundi.
Project supported by Arcadi
BOOKINGS
hello
[at]
antivj
[dot]
com
NEXT:
16th October 2010 - TBC - FRANCE
15th September 2010 - Scopitone, Nantes - FRANCE
PAST:
April 2010 - Nemo, Paris - FRANCE
November 09 - multiplicidade, Rio de Janeiro - BRAZIL
November 09 - arte.mov, Bello Horizonte - BRAZIL
September 09 - plektrum festival, Tallinn - ESTONIA
September 09 - centre d'arts d'Enghien, Enghien - FRANCE
May 09 - elektra, Montreal - CANADA